check out this website its really cool and they have a contest right now to win a $200 target giftcard.
http://theblogfrog.com/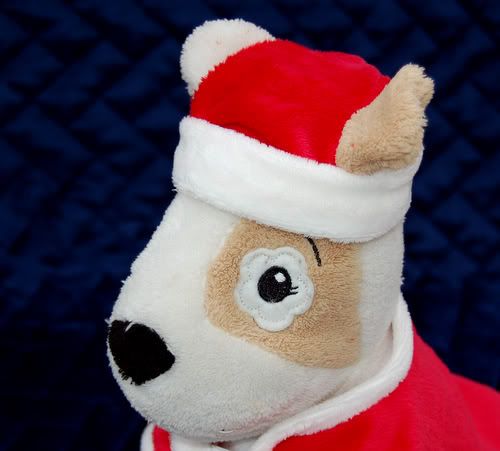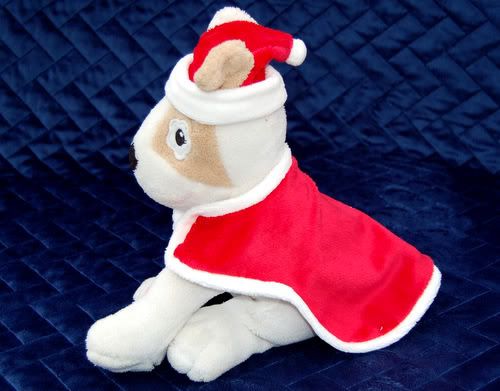 Ok
. I'm so mad, I probably have steam coming out of my ears. About 2 weeks ago a girl contacted me about making a
santa
hat for her dog. So we decided that she would meet me at my house at 9 am so that I could measure her dog for the hat. The day came and we waited. 10:30 came and I had to leave, so we left and when we got back I had 3 messages from her apologising, explaining that she had overslept.
Ok
no problem we set up another time a week ago she calls
when
she was supposed to be here saying that needed directions. So I finally get my measurements and told her she could pick it up at 9 am today. She calls yesterday and asked if I could make a cape to match it. I stayed up late last night to make it and here I sit this morning its now 10:53 and she's not answering her phone and hasn't come by. Anyone want a super cute
santa
hat and cape?? E-mail me
here
. At this point that lady can stuff it. Here are pictures. Please ignore the scruffy mutt that its on. Of course the only dog I could find that it would fit is all
mangy
looking. Either way here it is.